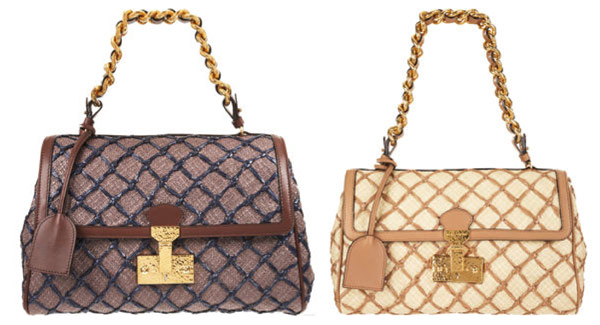 Last night, when I was still in the Mainland China, I watched a Taiwen TV show which is about the collections of Marc Jacobs. This impresses me a lot. Not only is it about the stunning collections from the talented designer Marc Jacobs (indeed, one of my beloved designers), but also the details of the show. The host is a Shop Manager I think because a common salesperson wouldn't have the chance to represent the brand. The host reads Marc Jacobs so perfectly. Alright, this is a common name but many Hongkongers read it wrong, how ridiculous it is.
The host is mainly presenting the Spring Summer 2010 Collection, with the feature of Marc By Marc Jacobs but let's just focus on the mainland aka Marc Jacobs. I personally quite like this collection. It has many seductive bags, albeit expensive ,in a decent shape.
#1 / Marc Jacobs Coated Leather MJ Satchel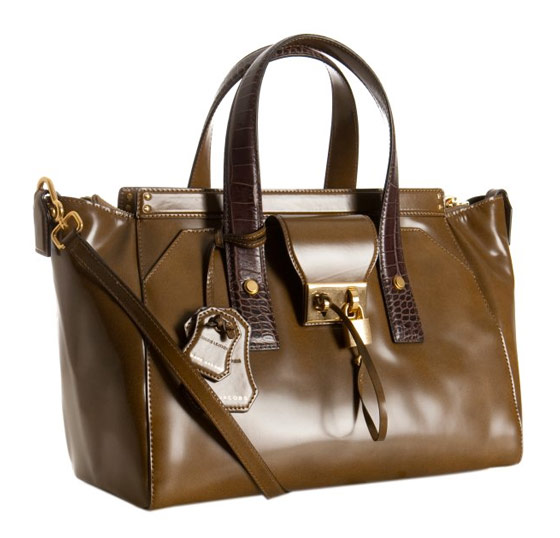 It's kinda like a Hermès bag though. The lock makes it even more perfect! This kind of brown colour is the best and I would buy one if I had enough money. This smooth leather seduces me a lot like what Britney Spears or Selena Gomez does?
#2 / Marc Jacobs Amber Corner Zip Tote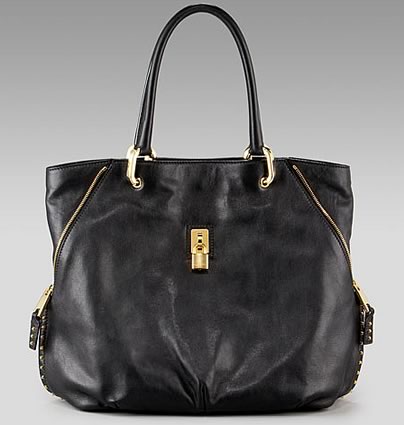 For one thing, The lock is so eye-catching. For another, this bag has two shapes as you zip up the bag. The leather seems so smooth, as the Marc Jacobs leather tends to be.
#3 / Marc Jacobs Dancer Tassel Bag
This bag is so funny as it got some strings of leather. (I don't know how to describe the tiny little leather string...?) When you walk around, these strings will move like a kid dancing when he listens to music. And this bag is suitable for those who are in their 20s as this can show how pretty they are. One may think this bag is a little bit too fussy. But I hold firm to my belief that this bag is cute indeed. Here is a picture from Face Hunter.